Organic French trimmed rack of lamb – simply seasoned with salt and pepper, seared in a hot skillet, roasted in the oven, rested in the centre of the dinner table and sliced onto plates of seasonal veg: honeyed carrots, buttery spring cabbage and creamy mashed potato. Oh and mint sauce.
Juicy, soft, tasty, quality meat. Absolutely divine.
Lamb and veg from @riverford organic farmers, my main supplier of fresh ingredients.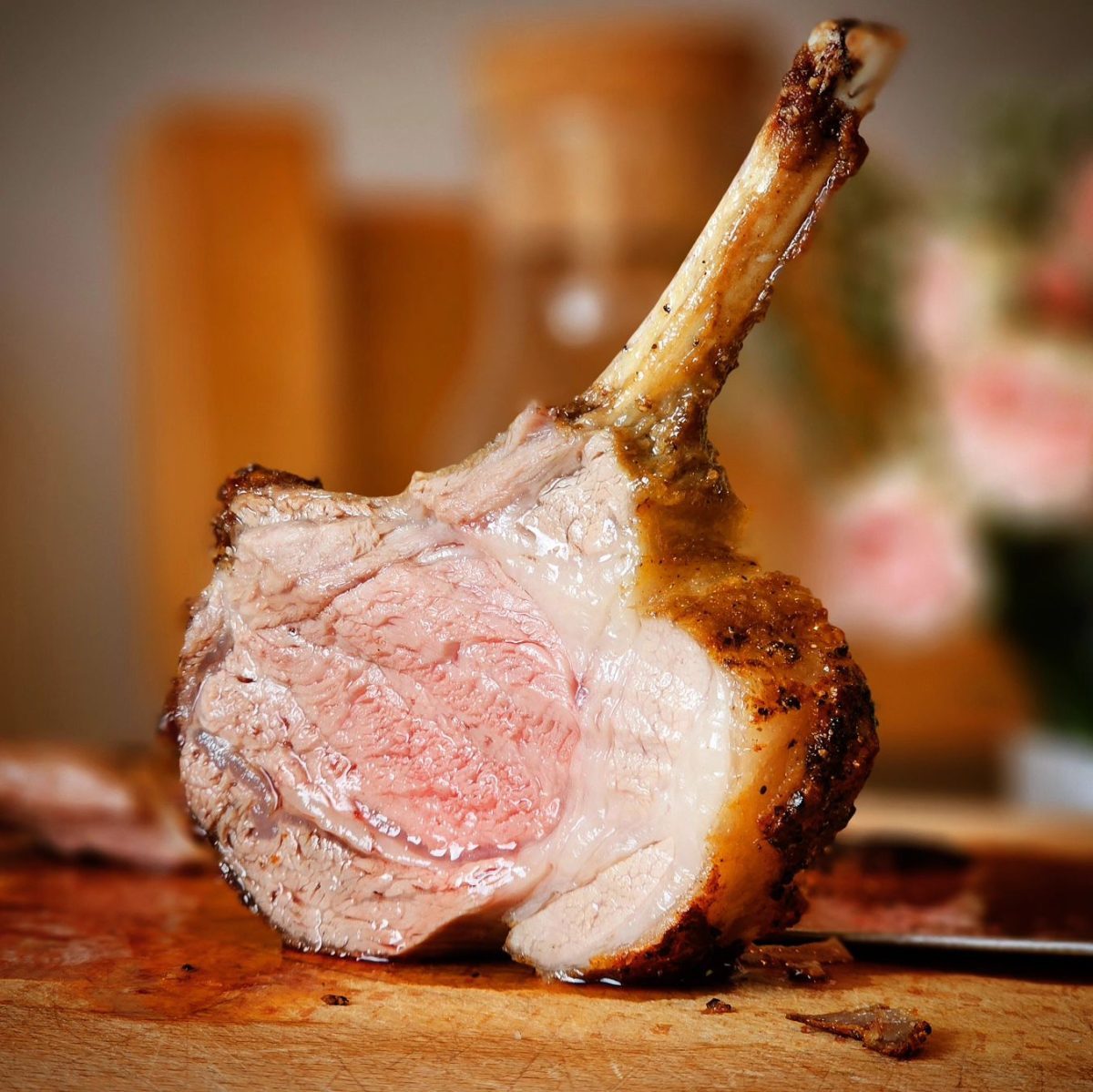 Private chef for hire in the North of England