I also offer cookery lessons for children and grown-ups, from basics and baking to family and fine foods.
Intolerance friendly – if you're struggling to create meals without dairy, wheat, egg, gluten, rice, soya, meat etc, I can help.
Isla here is learning how to make shortbread for her teacher as an end-of-school thank you gift.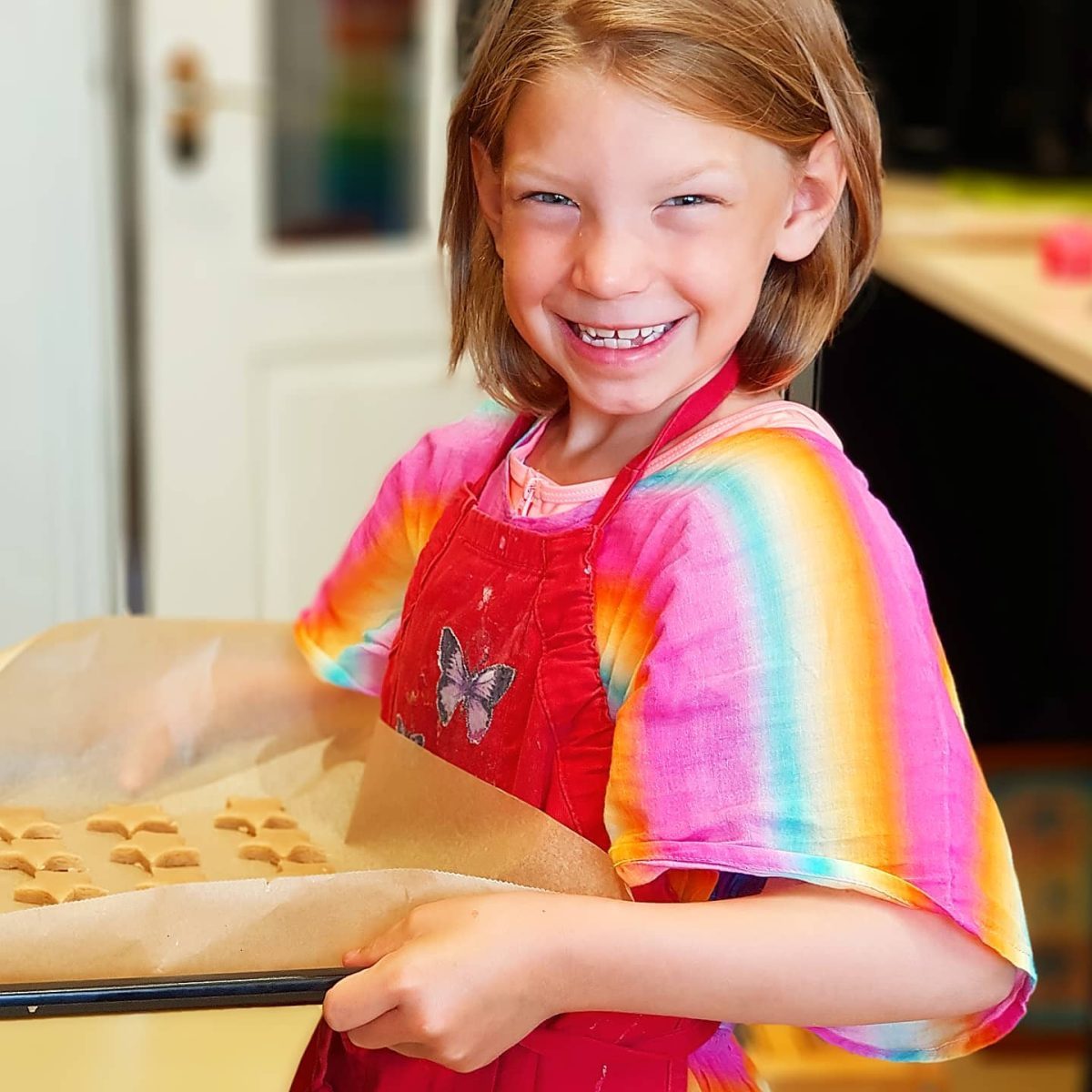 Private chef for hire in the North of England